☙ Traditional CICADA soft-drinks ❧
Choose a product category!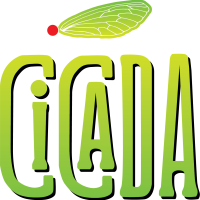 Traditional CICADA Refreshments
Ready recipe made from fruits for on-the-spot preparation of a refreshing drink!
The Song of the Cicada! The sound of a carefree summer, of freedom, of our carefree childhood!
The sound that signifies enjoyment without limits and restrictions…
That captivates you…
*Each CICADA bottle produces approximately 25 servings of 580ml each in the special jar.
How do we compose the sound of enjoyment!
Step 1
In the special CICADA jar, we fill with the flavor of our choice up to the corresponding mark (approximately 40 ml).
Step 2
We add still or carbonated water, according to preference, up to the line with the cicada, and mix well.
Step 3
We complete with ice cubes, and, only one sip separates us from the enjoyment!